This road, in the hills above Lissycasey, County Clare, Ireland, is a popular route for equestrians and hikers alike.
The bright purple flowers are Foxglove, also known as "Fairy Thimbles", a biennial native of Ireland that generally blooms from June to August.
Signup for my free e-mail updates and receive the first two books of my Mystical Moods of Ireland series as my gift to you.
Signup Here!
Ironically, this plant is poisonous — but it contains digitoxin and digoxin, both substances used in heart medications.
In some parts of Ireland, they were considered unlucky flowers, not to be brought indoors.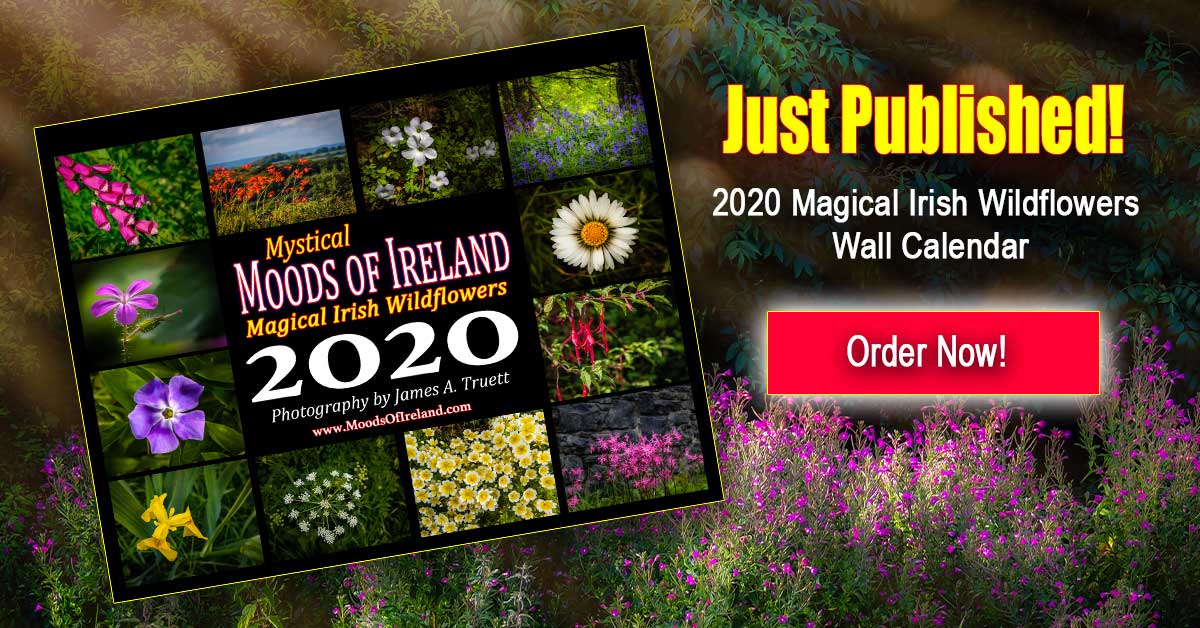 Facebook Comments