LISSYCASEY, County Clare, Ireland – A County Clare, Ireland, writer and photographer has just published a book series of photographic essays capturing the dramatic moods of the skies of Ireland.
Mystical Moods of Ireland: Enchanted Celtic Skies (TrueStar Publishing, 2014, ISBN: 978-0692284056 & 978-0692284124, $24.95/€19.95 each, http://TruestarPublishing.Com) is a two-volume glossy softcover "coffee table style" book series capturing Nature's artistry with images of sunrises, the Irish mist, blue skies, sunbeams, rainbows, dark skies and sunsets, by Lissycasey resident James A. Truett.
"On my first visit to Ireland in 2006, I was quite amazed by the scenery and the fast-changing weather – the skies are so expressive and full of drama from hour to hour," says Truett, who moved to Ireland six years ago, and now lives just up the road from his great-grandparents' farm. "It just seemed like people take all of this amazing beauty for granted, so I wanted to capture the mercurial moods of the Irish skies in picture and share them.
"Without question, the majority of the feedback I've been getting from readers is that they feel transported to Ireland through my images. Those comments come both from buyers of my books and from my 13,000+ Facebook fans, who have either visited the country or long to visit someday," says Truett, who was born and raised in Alaska. "Hearing that is very special to me, as it means I've been able to touch their hearts, and that's what it's all about for me. It's humbling."
Truett began his career as a journalist and photographer at the age of 14. By the age of 19, his work had been published in virtually every major newspaper in the world. His penchant for travel and adventure has taken him throughout the U.S., Canada, Mexico, Central America, the Bahamas, Ireland and Scotland. As a sailor, he has cruised extensively in the waters of Puget Sound and the Gulf Islands of British Columbia, the Oregon Coast and Mexico's Sea of Cortez.
"The Natural beauty all around us really resonates with me," he says. "I love a good sunrise or sunset, and I suppose my growing up in the wild surroundings of backwoods Alaska instilled in me an appreciation for nature. I've lived in big cities – Los Angeles, Seattle, Miami – but there's nothing like the Irish countryside. It has so much 'soul' to it… I truly feel the history here."
Volume I of the series, with 49 photographs on 78 full-color pages, features images depicting sunrises, the morning mist, and the less frequent but treasured blue skies over County Clare, County Kerry, County Cork and other scenic locations in Ireland.
Volume II picks up where Volume I leaves off, with 60 images of sunbeams, rainbows, dark skies, air traffic and sunsets in 94 pages. The book showcases scenes from County Clare, County Roscommon, County Kerry and County Cork.
The series was published in September in print and digital formats by TrueStar Publishing and is available on Amazon, Barnes & Noble and most booksellers.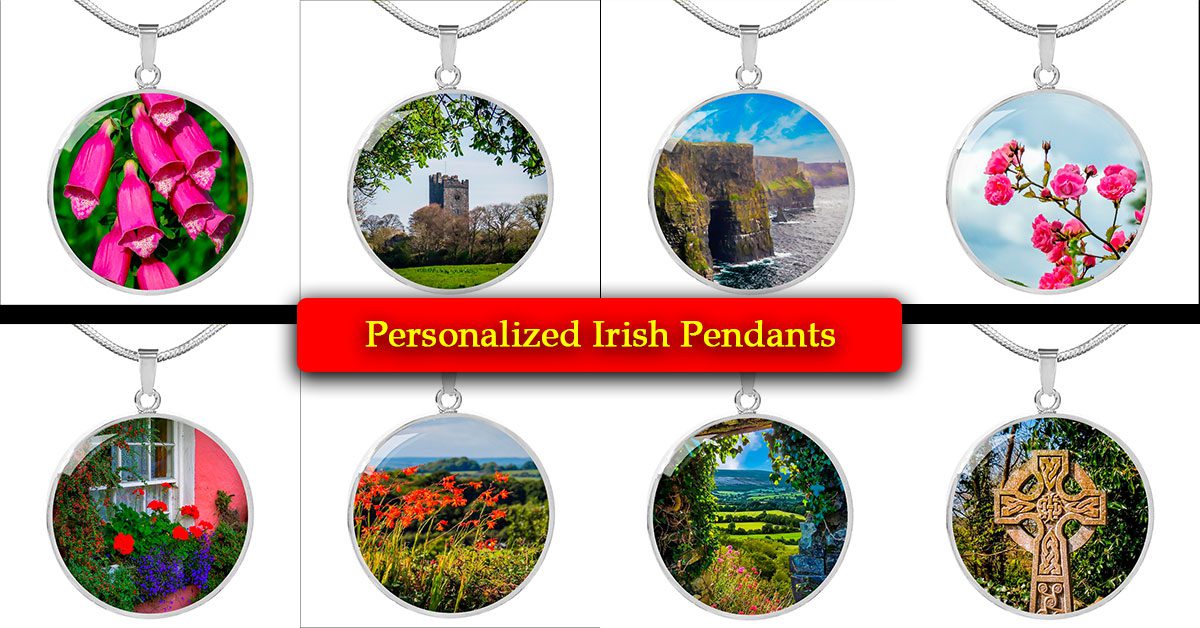 Facebook Comments