A farmer's trail leads through a pasture in the hills of Decomade above Lissycasey in County Clare, Ireland, as a brilliant sunrise announces the new day.
Lissycasey, which means "ringfort of the caseys" in Irish, is located between the county town of Ennis and the seaside town of Kilrush on the N68 roadway.
Surrounded by a patchwork landscape of small farms and commercial timber land, this rural community has about 3,000 residents with a Post Office, the popular Talty's Market and Fanny O'Dea's, a historic pub and eatery established in the 18th Century.
Another highlight of the area is the Lissycasey Ecology Park which features the Cascades Loop Walk, a 2.8 km. trail through woodlands and along a stream and waterfall.
It's a special place to me, personally, as my great grandparents raised their family on their farm near here.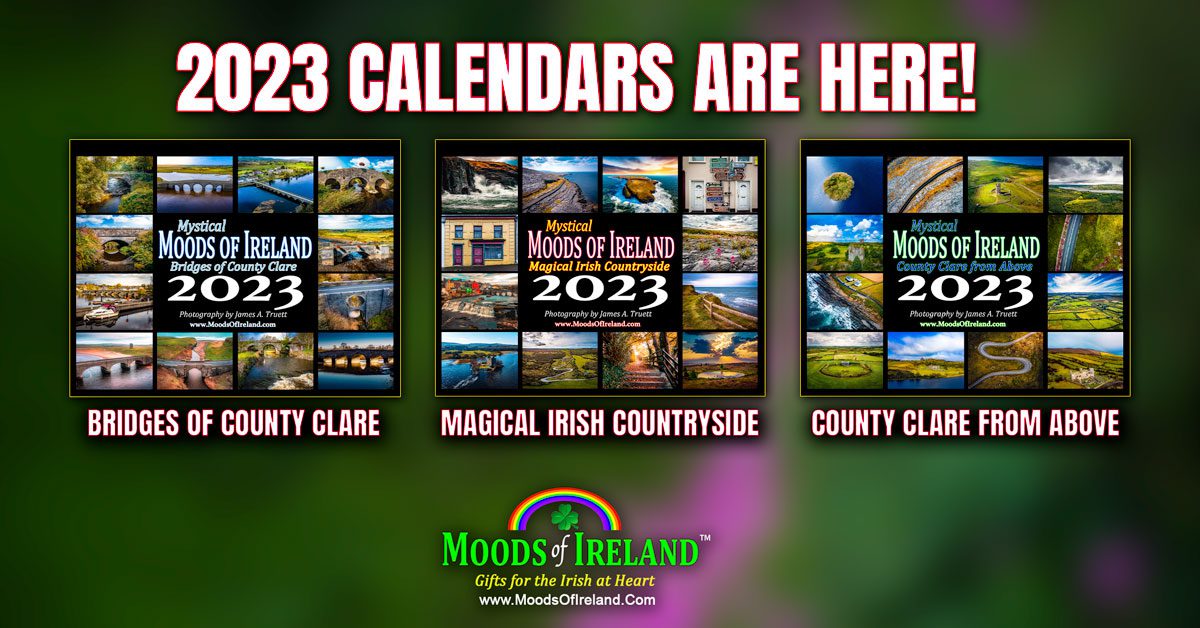 Facebook Comments