The legendary Irish Mist rises from the rolling hills and pastures near Lissycasey in County Clare, as the sun rises over Ireland's Galtee Mountains.
The mist forms as warm air from Gulf Stream currents of the Atlantic Ocean clash with the colder Arctic air as it moves in over Ireland.
In the background are the Galtee Mountains, Ireland's highest inland mountain range, topping out at 3,009 ft., and crossing counties Limerick and Tipperary.
This image appears in Magical Irish Countryside: Mystical Moods of Ireland, Vol. III.
The range was formed during two major glacial periods thousands of years ago.
Ireland actually has 13 peaks of at least 3,000 ft., classified as "furths" by the Scottish Mountaineering Club. Ten of them are located in Macgillycuddy's Reeks in County Kerry.
Irish Mist, by the way, is the name of a popular whiskey, and Galtee is the name of one of Ireland's largest food companies — they make a very tasty rasher (that's the thick, wide Irish bacon).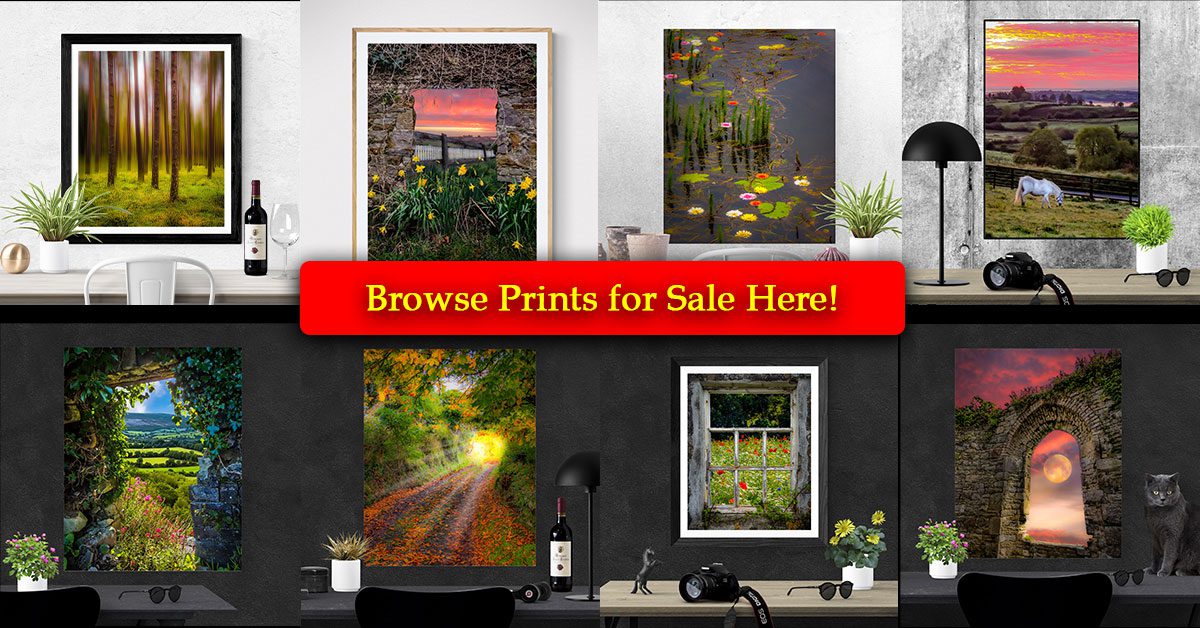 Facebook Comments