There's nothing quite like the delicate aroma and soothing warmth of a turf fire during a winter — or summer — cold spell…
While I was born in one of the coldest climates of the world — Interior Alaska — I've also lived and traveled in some of the warmest climates of the world. I'm often asked why I would settle in Ireland, with it's cool, wet and mercurial weather…
This image appears in Magical Irish Countryside: Mystical Moods of Ireland, Vol. III.
Aside from the deep and personally meaningful connection with my ancestral Irish roots, my answer is quite simple. I like what I affectionately call "Fireplace Weather."
I love working in front of the fireplace when there's a distinct chill in the air. It's comforting and eerily mesmerizing, bringing out the primal instincts that attract me to the warmth and security of an open fire.
The images of the dancing flames, the comfort of the heat, and the smell of burning turf have been the centerpiece of Irish homes for many centuries.
The fuel, itself — turf or peat moss — took thousands of years to form out of organic material deposited in bogs, so no matter the changes in architectural styles, fireplace decorations or other developments in "modern life," the traditional turf fire still connects me to the spirit and soul of Ireland.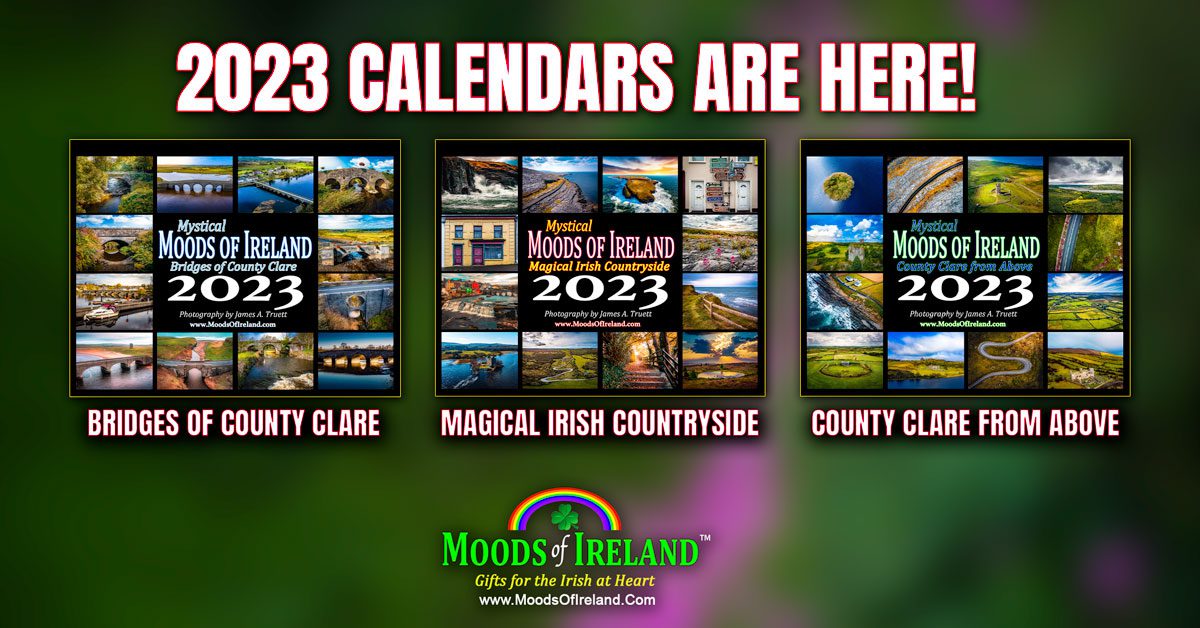 Facebook Comments