Sunlight streams through trees as a serpentine path winds its way through wildflowers in the 'fairy forest' alongside Thoor Ballylee, former summer home to Ireland's famed Nobel Prize-winning Poet W. B. Yeats, in County Galway.
This is an "outtake" from my book, In the Footsteps of W. B. Yeats at Coole Park and Ballylee, Volume 4 in my Mystical Moods of Ireland series.
Want to be one of my 'Clan Members'? It's FREE, and you get a weekly newsletter plus special discounts on products in my MoodsOfIreland.Com Online Shop! Signup Here!
Here's what one reader had to say about it:
"This book is as close to a tour through Coole Park and Ballylee as you can get without the flight to Ireland. One can surely see how this place would have inspired Yeats, for it will inspire you as well. James has brought us scenes so beautiful and real, that you can almost feel and touch the countryside yourself." ~ Sue Ann Stannert Rivera, New Jersey (USA)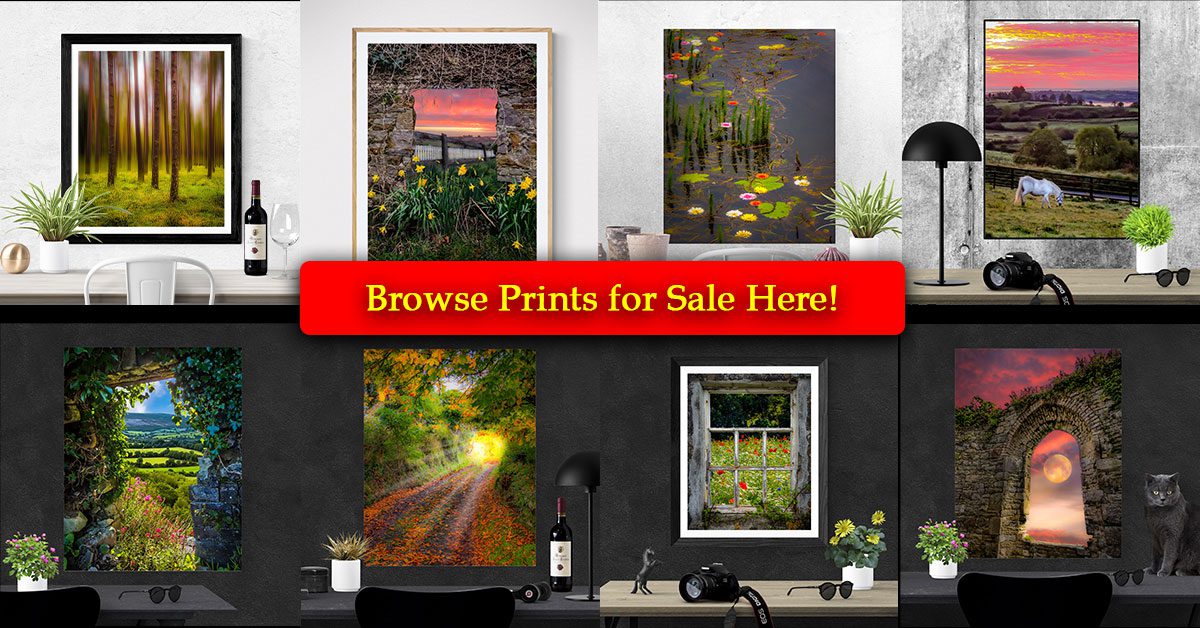 Facebook Comments