If a rolling stone gathers no moss, this stone fence clearly has remained rooted for many years in the "Seven Woods" of Coole Park, County Galway, Ireland.
Many of the great writers and poets of Irish literature passed by these stones and through these woods, including William Butler Yeats, the Nobel Laureate.
Yeats crafted five poems celebrating and reflecting on his life and times as a guest of Lady Gregory at Coole Park, her home until she died in 1932.
He wrote: "The Wild Swans at Coole", "I Walked Among the Seven Woods of Coole", "In the Seven Woods", "Coole Park, 1929" and "Coole Park and Ballylee, 1931".
Commenting on his poetry, Yeats wrote:
"I made some of these poems walking about among the Seven Woods, before the big wind of nineteen hundred and three blew down so many trees, & troubled the wild creatures, & changed the look of things; and I thought out there a good part of the play which follows. The first shape of it came to me in a dream, but it changed much in the making, foreshadowing, it may be, a change that may bring a less dream-burdened will into my verses. I never re-wrote anything so many times; for at first I could not make these wills that stream into mere life poetical. But now I hope to do easily much more of the kind, and that our new Irish players will find the buskin and the sock."
Yeats received the Noble Prize in Literature in 1923. In awarding the prize, the Nobel committee said it chose Yeats "for his always inspired poetry, which in a highly artistic form gives expression to the spirit of a whole nation."
If you enjoy seeing the enchanting scenery of Ireland that inspired W. B. Yeats, you'll enjoy this book with images capturing the natural beauty of two of Yeats' favorite places — Coole Park and Ballylee in County Galway: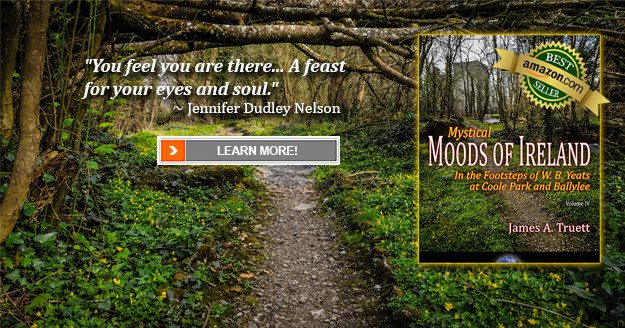 This poem opens his book, "In the Seven Woods: Being Poems Chiefly of the Irish Heroic Age," published in 1903:
I have heard the pigeons of the Seven Woods
Make their faint thunder, and the garden bees
Hum in the lime-tree flowers; and put away
The unavailing outcries and the old bitterness
That empty the heart. I have forgot awhile
Tara uprooted, and new commonness
Upon the throne and crying about the streets
And hanging its paper flowers from post to post,
Because it is alone of all things happy.
I am contented, for I know that Quiet
Wanders laughing and eating her wild heart
Among pigeons and bees, while that Great Archer,
Who but awaits His hour to shoot, still hangs
A cloudy quiver over Pairc-na-lee.
Yeats wrote "Wild Swans at Coole" 15 years later, between 1916 and 1917, during a time frustration and preoccupation with a changing world.
Literary scholar Daniel Tobin described him as "melancholy and unhappy" at that time, and said, "the poem is about the poet's search for a lasting beauty in a changing world where beauty is mortal and temporary."
Perhaps the greatest lesson in his life and work is that change, itself, is the only constant in this universe, and all rocks eventually gather moss when they stop rolling.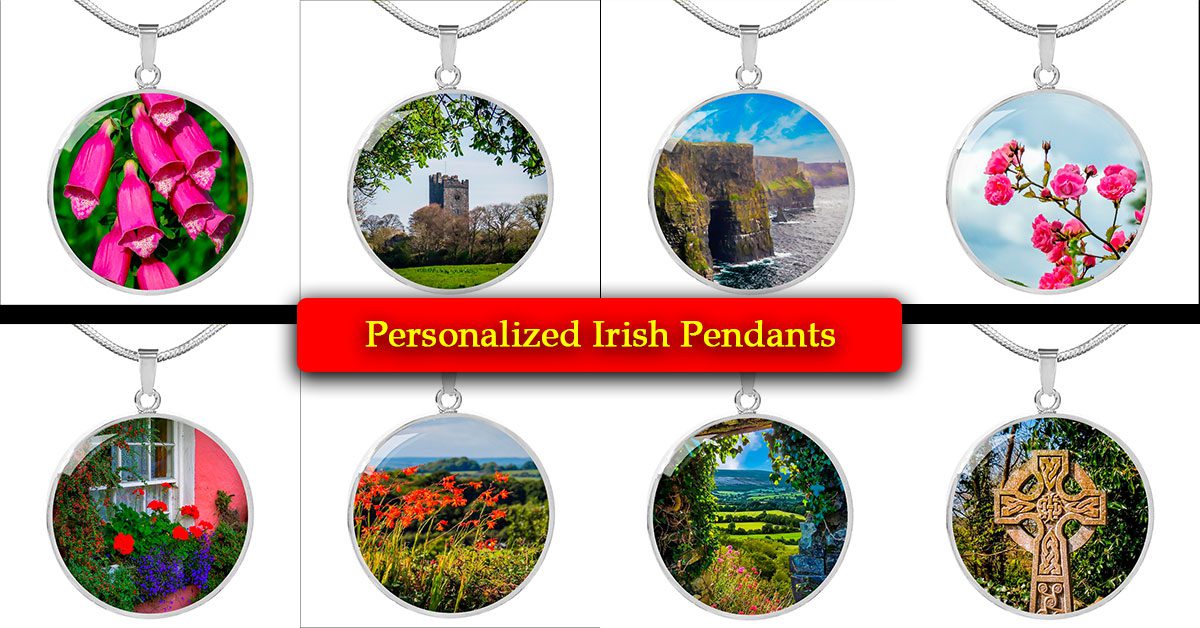 Facebook Comments