Killone Lake shimmers in the Autumn breeze in this view from 12th Century Killone Abbey near Ennis in County Clare, Ireland.
Established in 1190 by the King of Thomond and Munster, Donal O'Brien, Killone Abbey was an Augustinian convent dedicated to St. John.
By the early 1600s, the Abbey was abandoned and fell into ruin, though the associated cemetery has graves as recent as 2008.
Want to be one of my 'Clan Members'? It's FREE, and you get a newsletter plus special discounts on products in my MoodsOfIreland.Com Online Shop! Signup Here!
The ruins now are protected as a one of Ireland's National Monuments. It's situated about three miles from the town of Ennis.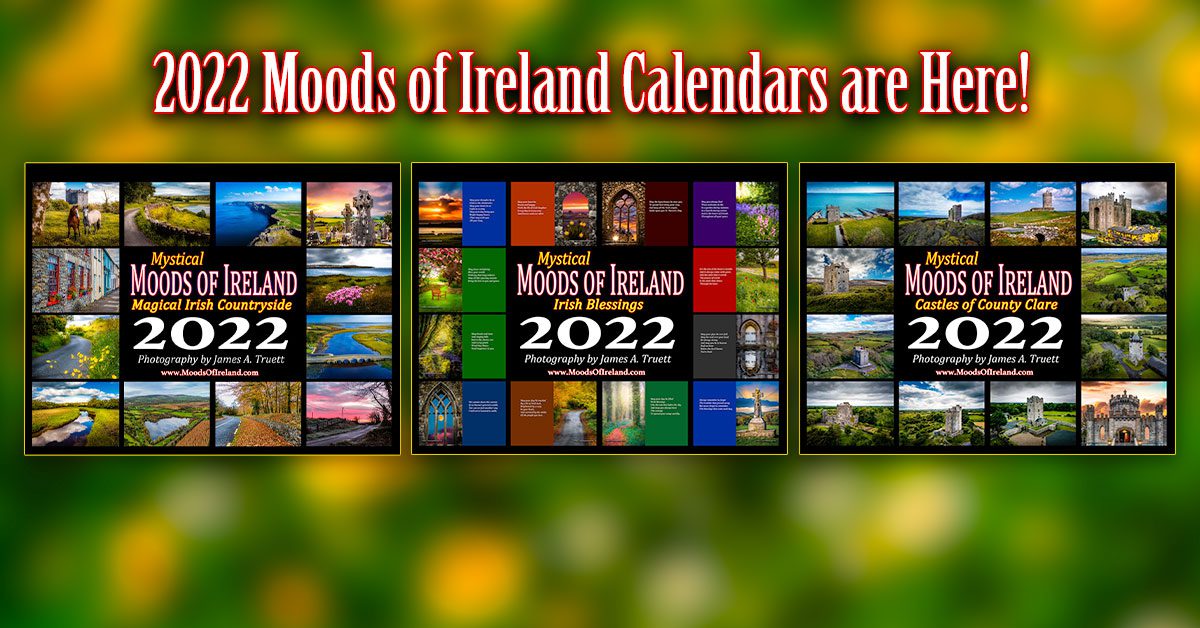 Facebook Comments