A white horse and a donkey share a wildflower-laced field surrounded by blooming Hawthorn bushes as the sun rises over County Clare, Ireland, near Lissycasey.
I captured this image at about 5:30 a.m. this morning, as the sun began its transit into the Irish sky, delicately painting its morning glow  on the surrounding treetops.
Signup for my free e-mail updates and receive the first two books of my Mystical Moods of Ireland series as my gift to you.
Signup Here!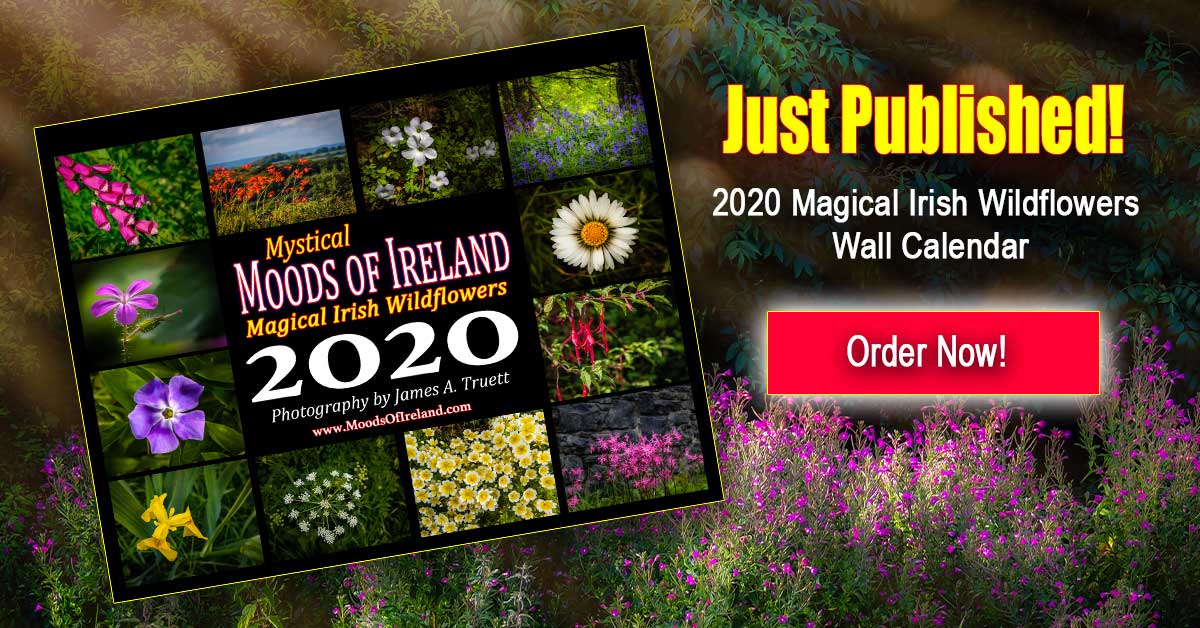 Facebook Comments