A white horse and a donkey share a wildflower-laced field surrounded by blooming Hawthorn bushes as the sun rises over County Clare, Ireland, near Lissycasey.
I captured this image at about 5:30 a.m. this morning, as the sun began its transit into the Irish sky, delicately painting its morning glow on the surrounding treetops.
Want to be one of my 'Clan Members'? It's FREE, and you get a newsletter plus special discounts on products in my MoodsOfIreland.Com Online Shop! Signup Here!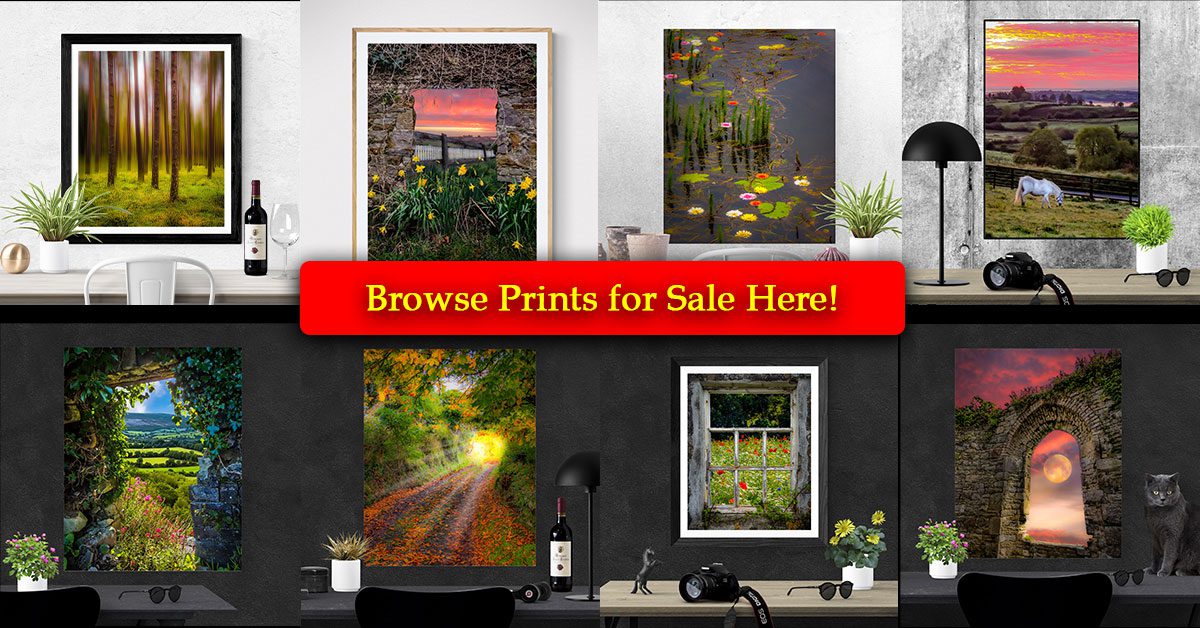 Facebook Comments