The gentle hills of County Clare, Ireland, rise above a heavy early morning fog as the Galtee Mountains of counties Limerick and Tipperary appear out of the distant haze.
Ireland's highest inland mountain range, the Galtees rise up to 3,009 ft. with the peak known as Galteemore. The range was formed during two major glacial periods thousands of years ago.
Galtee is also the name of one of Ireland's largest food companies — they make a very tasty rasher (that's the thick, wide Irish bacon).
Want to be one of my 'Clan Members'? It's FREE, and you get a newsletter plus special discounts on products in my MoodsOfIreland.Com Online Shop! Signup Here!
Ireland actually has 13 peaks of at least 3,000 ft. classified as "furths" by the Scottish Mountaineering Club. Ten of them are located in Macgillycuddy's Reeks in County Kerry.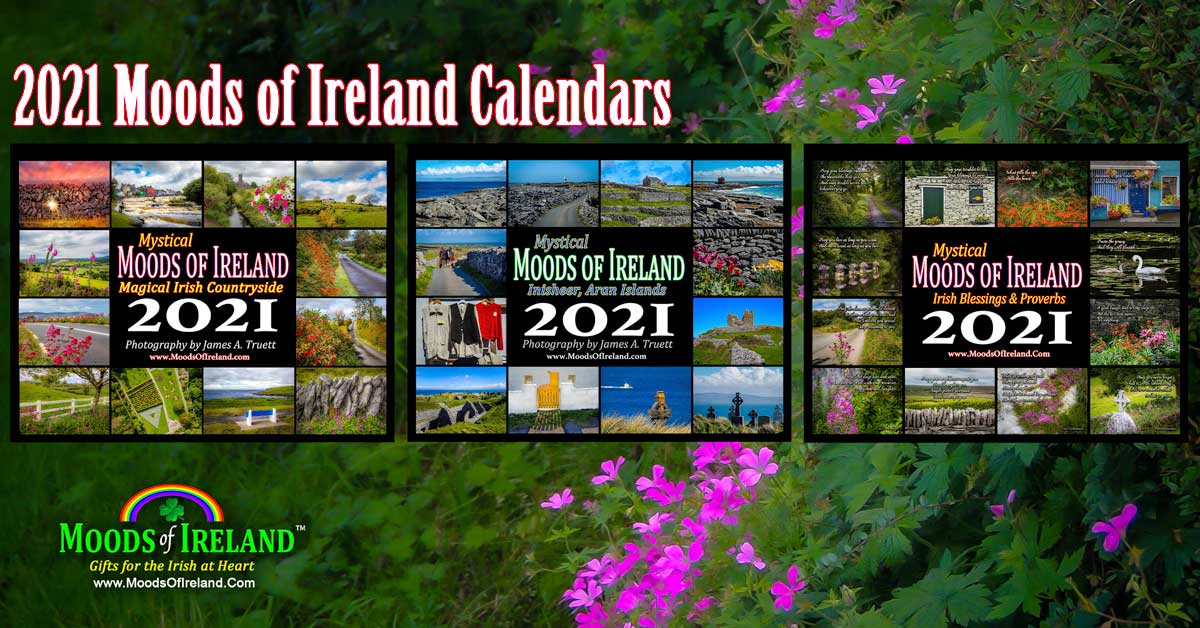 Facebook Comments