On a sunny late summer day, the criss-crossed pastures of the Burren lowlands offset the trademark gray limestone substrate of Ireland's smallest National Park.
This view is from the carpark of Aillwee Cave in northwest County Clare.
This image appears in my best-selling book, Magical Irish Countryside, the third volume in my Mystical Moods of Ireland series, available as a glossy softcover coffee table book or as a downloadable ebook.
While the 250-square kilometre Burren National Park has beautiful rugged vistas above ground, the area also has an extensive cave system, with some calcite samples deep inside dating back 350,000 years.
The Aillwee Cave, named after the Irish word for "yellow cliff," was discovered in 1944 by a local farmer whose dog was chasing a rabbit.
The Cave has been open for public tours since the 1990s, and features some spectacular stalactites and stalagmites as well as remains of bears, which no longer are resident in Ireland.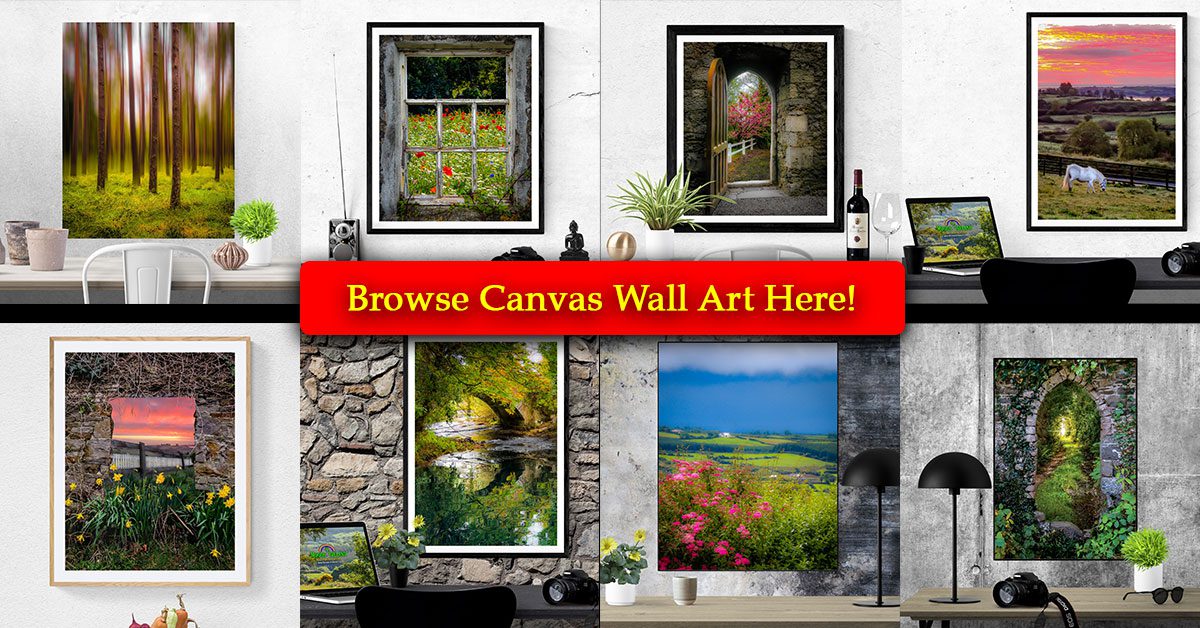 Facebook Comments