High above the County Galway countryside, these sculpted limestone battlements, bleached by nature over more than 600 years, granted the Norman builders of Thoor Ballylee (Yeats Tower) a crisp view of the surrounding terrain during the tumultuous Medieval period in Irish History.
This 15th or 16th Century Tower House, originally built by the septs de Burgo (Burke), became the summer home and symbol of famed Poet and Nobel Laureate William Butler Yeats in 1917 and is being restored and was reopened last summer by a local non-profit group, the Yeats Thoor Ballylee Society.
Yeats bought the fortified square Hiberno-Norman tower house for only £35 British Pounds in 1916, took possession of it in 1917, and set about restoring it for use as his summer residence, just a few miles from the Coole Park estate of his lifelong friend, Lady Augusta Gregory.
Thoor (pronounced "tour") Ballylee fell into ruin after the Yeats family left in 1929, but thanks to the efforts of another local group, the Kiltartan Society in cooperation with Bord Failte (the Irish Tourism Board) and the Yeats family, the tower was opened as a Yeats museum just in time for Yeats' 100th Birthday in 1965.
A lack of government funds for repairs after the tower was damaged by severe flooding in 2009 and 2010 forced its closure, but the Yeats Thoor Ballylee Society stepped in to save and reopen the historic site for Yeats' 150th Birthday in June 2015.
Be sure to check out their website at YeatsThoorBallylee.Org for details on how you can support the restoration and ongoing operation of Yeats Tower. It's definitely a worthwhile cause!
A special thank you to Sister de Lourdes Fahy for arranging my special viewing and to Brendan Farrell for opening up the castle!
Learn more about Thoor Ballylee and see more photographs of the interior of this restored castle in these posts:
Into the Stranger's Room at Yeats Thoor Ballylee
The Lower Floors of Yeats Thoor Ballylee
If you enjoy seeing the enchanting scenery of Ireland that inspired W. B. Yeats, you'll enjoy this book with images capturing the natural beauty of two of Yeats' favorite places — Coole Park and Ballylee in County Galway. Click on the image below to learn more: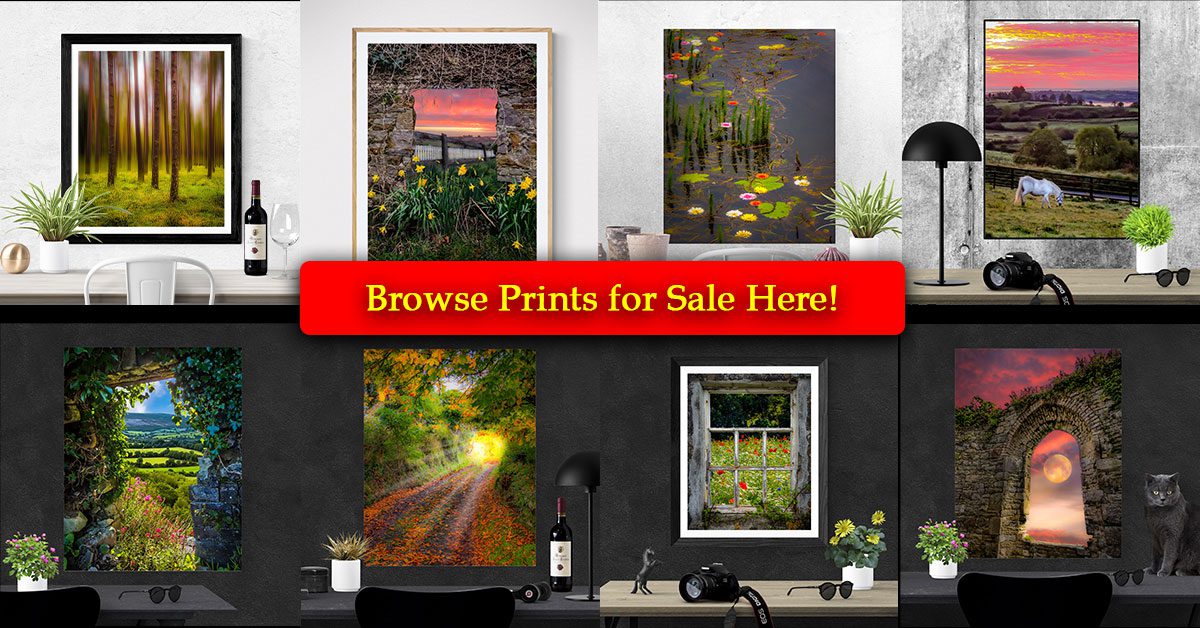 Facebook Comments