The uppermost floor at Thoor Ballylee, the 15th Century Norman castle once home to Poet William Butler Yeats near Gort in County Galway, remains essentially unchanged from its 600-year-old decor save the remnants and wirings from its use as an audio-visual room for the former Yeats Museum prior to its closing in 2009.
Known as the "Stranger's Room" with narrow windows framed by arches, rough-hewn stone walls and gargantuan fireplace trimmed with slate, this space has an eerie ambiance that leads me to wonder if the stories of the castle's haunting might just be true.
It's impossible not to feel transported back in time upon entering this part of the tower, as it lacks any decorative modernization found in the lower floors.
Yeats, who bought the castle in 1916, began restoring it in 1917, and moved his family in to it in 1919, also believed it was haunted by the ghost of an Anglo Norman soldier.
Please consider supporting the Yeats Thoor Ballylee Society — this grass-roots NON-government group's goal is to restore and preserve Thoor Ballylee. It's a truly magical place! They'll graciously accept any amount of donation, but you can become a "Friend of Thoor Ballylee" for only €25 Euro here.
He wasn't the only one to believe the Tower, as he referred to it in several of his works, was inhabited by an other-worldly force. Apparently, a curator of the former museum had some spooky experiences with "a ghostly form" traversing the winding staircase, and the curator's dog dared not enter some areas.
One of the more interesting bits of purported evidence of haunting comes in the form of a photograph taken by an English visitor to Thoor Ballylee in 1989 — long before digital photography.
The image, captured by David Blinkthorne, shows the dark form of what appears to be a little boy standing in the first floor dining room. The photographer insists he was alone, and was shocked to see the image when he received his prints a couple of weeks later. You can see the image here and make up your own mind.
Personally, I was awestruck by the history whispering from the ancient walls, and left wondering about the lives and times of the inhabitants and guests of this place over those 600 years. Most of all, I profoundly understand Yeats' attraction to this place.
Visit the lower floors and rooftop battlements of Thoor Ballylee in these posts:
View from the Thoor Ballylee Rooftop Battlements
The Lower Floors of Yeats Thoor Ballylee
If you enjoy seeing the enchanting scenery of Ireland that inspired W. B. Yeats, you'll enjoy this book with images capturing the natural beauty of two of Yeats' favorite places — Coole Park and Ballylee in County Galway. Click on the image below to learn more!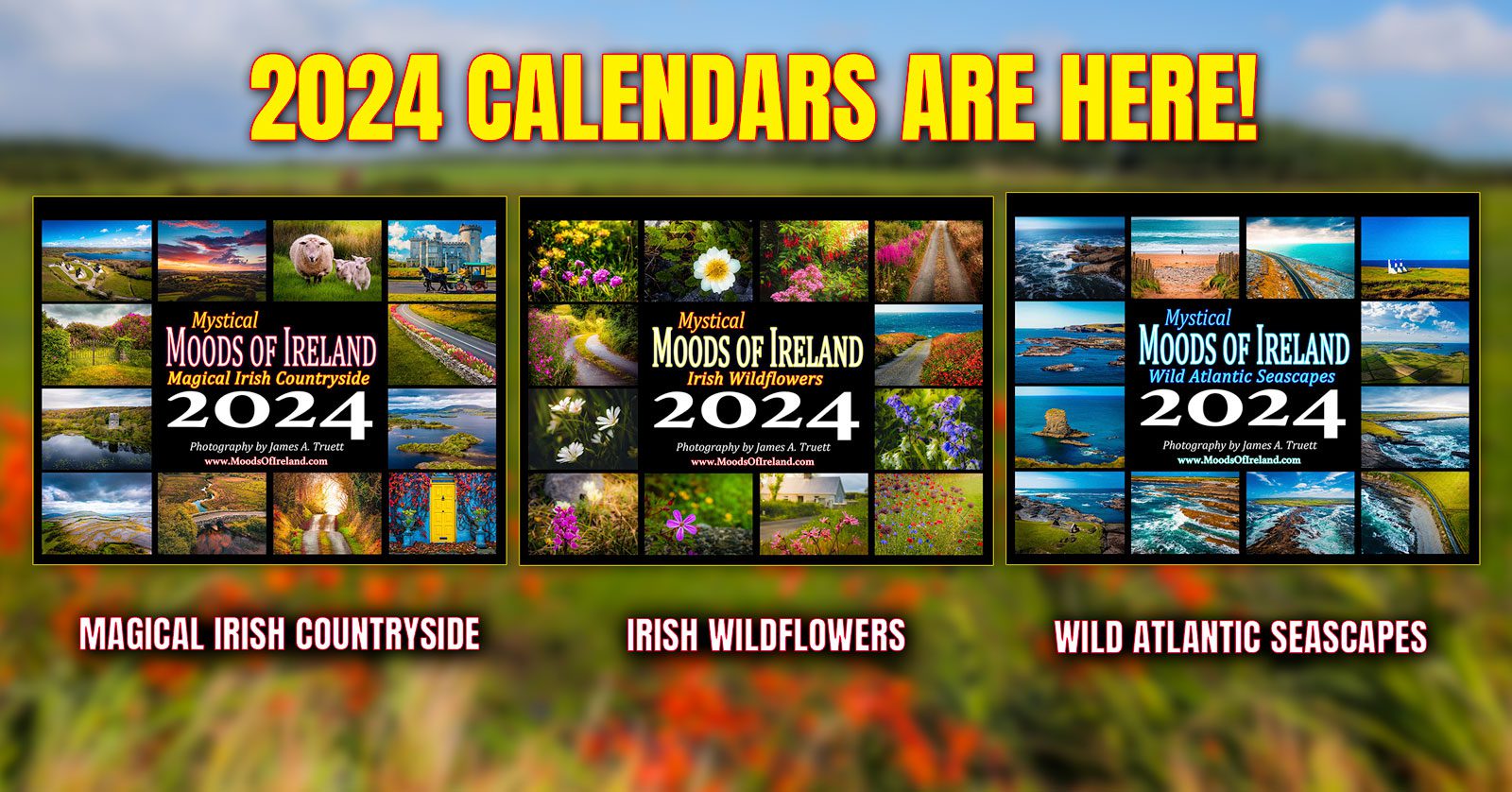 Facebook Comments