A captivating progression of architectural styles is often displayed at Ireland's historic sites, as in this image from the iconic Rock of Cashel in County Tipperary.
Once the seat of Kings of the province of Munster, Rock of Cashel was built over hundreds of years, with the surviving structures started in the early 1100s.
If you look closely at this picture, you'll see different building materials as well as design styles.
Want to be one of my 'Clan Members'? It's FREE, and you get a newsletter plus special discounts on products in my MoodsOfIreland.Com Online Shop! Signup Here!
The building on the left with lighter blocks and rounded arches is one side of the Romanesque Cormac's Chapel, built between 1127 and 1134.
To the right is the Gothic-style Cathedral, built using limestone in the late 1200s.
Why does the older building look so much newer?
Cormac's Chapel has gone through some extensive renovation work — the sandstone structure became saturated with water over the years, seriously damaging the historical artworks inside.
The restoration team had to completely cover the building in a rain-proof cocoon, while dehumidifiers were used to dry the inside.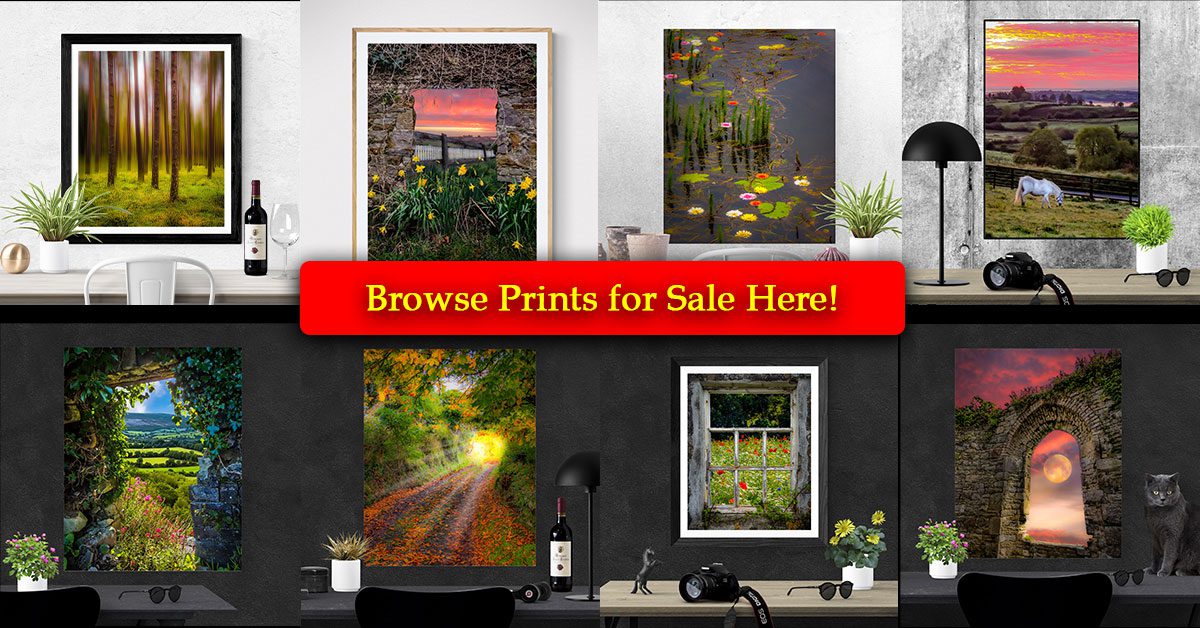 Facebook Comments